5 Reasons to Replace Your Exterior Doors This Summer
Door replacement projects are an update that can have major impacts on your curb appeal, home value, home security, and even your utility bills.
1. Add Home Value
Door replacements are one of the best home improvement projects you can do to maximize your return on investment. According to Remodeling Magazine, the national average value recouped on an entry door replacement project is 68.8%, making it one of the best projects you can do if you're looking to invest in your home. Even high-end updates with decorations or luxe door materials, the impact a replacement door has on curb appeal is well worth the investment.
Additionally, because replacement door projects are quick to complete, they are a simple way to boost your home value without sacrificing on livability during the installation.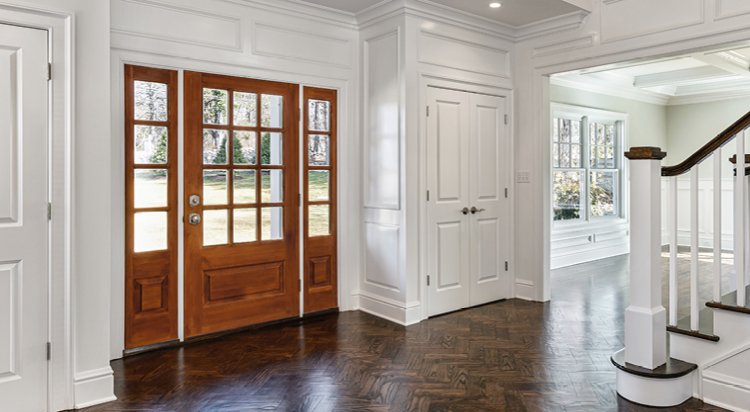 2. Increase Security
Crime Prevention Security Systems reports that the majority of home invasions occur through entry doors, either because they are left unlocked or can be easily kicked in or removed from their hinges.
Updated replacement doors will upgrade less durable builder-grade doors with stronger designs that will keep your home protected.
At Conner, we update not only front doors, but also sliding patio doors and other secondary entrances to keep your entire home safe.
3. Better Fit
On top of break-in prevention, replacement doors also seal your home and protect from bugs and other unwanted pests and debris. Our team of licensed contractors has the experience to custom-fit each replacement door for a perfect seal and long-lasting security.
4. Reduce Utilities
Another benefit of well-sealed replacement doors is that not only will they keep out pests, but they will keep in your air conditioning year-round. Poorly-sealed or old doors let out valuable air and cause your air conditioning unit to work overtime to keep your house cool.
At Conner, we often install fiberglass doors that are more energy-efficient than typical wood doors. Their durability keeps them from warping in any way, keeping an air-tight seal for a lifetime. Additionally, our installation process includes insulation and weatherstripping for maximum energy efficiency.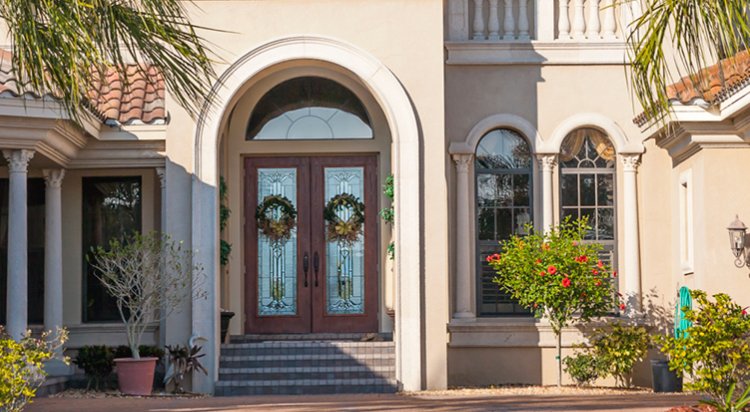 5. Curb Appeal
A beautiful front door is the focal point of your home's curb appeal. If you're looking for an impactful way to update the look of your home, a replacement door is a great option.
Our licensed contractors install replacement doors from a vast catalog of door colors and styles. Our portfolio showcases some of the recently-completed replacement doors we have installed in Polk County and the surrounding areas.
Want to learn more? Contact us for a free estimate on entry door replacement!